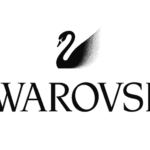 At Swarovski, where innovation meets inspiration, our people desire to explore, experience and create. We are looking for a BI Manager (f/m/d) where you will get a chance to work in a rewarding role within a diverse team that is pushing boundaries. Be part of a truly iconic global brand, learn and grow with us. We're bold and inventive, revealing astonishing things like no one else can. A world of wonder awaits you.
About the job
Unlock the potential of data-driven decisions with us!
If you are motivated by the prospect of transforming raw data into actionable insights, we invite you to explore the role of BI Manager (f/m/d). Reporting directly to the Head of Business Intelligence, you will collaborate with a team of world-class professionals. As a pivotal contributor to our Business Intelligence mission, you will partner with skilled analysts and engineers to unearth trends, craft visualizations, and provide valuable recommendations. Immerse yourself in data analysis, refine your problem-solving acumen, and cultivate a culture of data excellence.
Your responsibilities will be but are not limited to:
Cooperating with the business to define key performance indicators (KPIs) and streamline BI processes for easy-to-use, data-driven decision making.
Structuring data for reporting, designing standard reports, and ensuring compliance with data governance policies.
Automating of reporting processes and working closely with stakeholders to develop customized solutions.
Supporting self-service data analysis with user tools and resources.
Setting up guidelines, encompassing data quality and security, for both reports and dashboards.
Defining the continuous improvement plan and lifecycle for the reporting, including the process for identifying new requirements, developing new features, and retiring old products
About you
We are looking for a unique and amazing talent, who brings along the following:
Preferred: University degree in Mathematics, Computer Science, Information Management, or related field.
Skills in Business intelligence, analytics, reporting, and data transformation.
Experience with Tableau and other front-end tools (SAP Business Objects, Power BI, etc.).
Familiarity with Tableau products (Tableau Server, Tableau Public, etc.) and versions.
Clear, structured, and analytical communication to non-technical audiences.
Self-directed, flexible, proactive team player with strong interpersonal and presentation skills
Excellent English language skills
What we offer
You can expect a range of benefits, including:
Swarovski products discounts
Employee Assistance Program
Volunteering leave
Learning and development programs, training and further education offers
Flexible working time models (flextime, home office, part-time, etc.)
Travel allowance/public transport ticket/bike leasing
Company subsidy for lunch in the canteens
Company pension plan (from the 3rd year of employment)
Childbirth grant, other personal allowances, if applicable
Company day care center, summer holiday care for children
Free sports and health programs
Voluntary profit-sharing
Subsidy for private health insurance
Loyalty benefits such as bonuses, anniversary gifts, etc.
Rent of company apartments for the employees
Masters of Light Since 1895
Swarovski creates beautiful crystal-based products of impeccable quality and craftsmanship that bring joy and celebrate individuality.
Founded in 1895 in Austria, the company designs, manufactures and sells the world's finest crystal, gemstones, Swarovski Created Diamonds and zirconia, jewelry, and accessories, as well as crystal objects and home accessories. Swarovski Crystal Business has a global reach with approximately 2,400 stores and 6,700 points of sales in around 140 countries and employs more than 18,000 people. Together with its sister companies Swarovski Optik (optical devices) and Tyrolit (abrasives), Swarovski Crystal Business forms the Swarovski Group. A responsible relationship with people and the planet is part of Swarovski's heritage. Today this legacy is rooted in sustainability measures across the value chain, with an emphasis on circular innovation, championing diversity, inclusion and self-expression, and in the philanthropic work of the Swarovski Foundation, which supports charitable organizations bringing positive environmental and social impact.
Swarovski is an equal opportunity employer. We give our people the guts to celebrate individuality and pride ourselves on creating a workplace where people feel involved, respected, valued, connected, and heard. A place where anyone/everyone belongs. All aspects of employment including the decision to hire, promote, discipline, or discharge, will be based on merit, competence, performance, and business needs. We do not discriminate based on race, color, religion, marital status, age, national origin, physical or mental disability, medical condition, pregnancy, gender, sexual orientation, gender identity or expression, veteran status, or any other status protected under the law of the countries we operate in.
Due to legal reasons, we advise that the collectively agreed base monthly salary for this position is at least € 3.497,87 gross monthly. Our actual salaries are market competitive and take individual qualifications and experience into consideration.